Jude Robinson : The single most useful thing in... →
A protip by dotcode about unix, cli, bash, and shell. I knew about `set show-all-if-ambiguous on`, but the rest really bring some magic to the good ol' Bash.
Possible solution for OS X Mountain Lion SMB... →
I hope this works for you, if you bump into smb problems where the WINS workgroup and NetBIOS name are reset or disappear at reboot.
4 tags
Downloading online videos made (hacker-)friendly
This is my favorite way to download YouTube videos (or Vimeo and much more). Here is the initial setup: Install `youtube-dl` (via homebrew for OS X) Set up bash aliases such as these: alias yt1080="youtube-dl -f 37/46 -o '[%(uploader)s] %(title)s.%(ext)s' $1" alias yt720="youtube-dl -f 22/45 -o '[%(uploader)s] %(title)s.%(ext)s' $1" alias yt480="youtube-dl -f 44/35/18 -o '[%(uploader)s]...
4 tags
How to setup mcrypt for php in OS X
With Homebrew, it's very easy. Given that you tapped in with Jose Gonzalez's php repo. 1. Install mcrypt and it's libraries by typing: brew install mcrypt php53-mcrypt 2. add the content of /usr/local/etc/php/5.3/conf.d/ext-mcrypt.ini to /etc/php.ini 3. restart Apache ( sudo apachectl restart )
3 tags
Quick tip: Empty a file's contents with the...
> filename In other words: dump whatever is in front of the ">" sign (nothing) into the specified file. Comes in handy for flushing files, while keeping permissions. For a while I was doing rm+touch+chmod, until I found out about this.
3 tags
Error #1062 - A (somewhat) curious MySQL situation
When I was importing a bunch of records from CSVs into a MySQL database, at some point I ran into an intriguing issue. Totally legit, but still strange in the way it shows up: #1062 - Duplicate entry '127' for key 'PRIMARY' How can the AUTO_INCREMENT'ed primary key be duplicated? My table is pretty straightforward: some varchars, some ints, a couple of dates. The important detail here is...
1 tag
2 tags
Avería – The Average Font →
In the end, I decided to release the font using the SIL Open Font License – which means anyone can use it pretty much however they like – and to include within the family Regular, Bold and Light variants with Italics. I personally find it to be very good for movie subtitles (and so I set it up in VLC).
4 tags
Woz on Mac OS price.
From Letters of Note: Apple must make Macintosh a standard: Apple co-founder Steve Wozniak has since said: "The computer was never the problem. The company's strategy was. Apple saw itself as a hardware company; in order to protect our hardware profits, we didn't license our operating system. We had the most beautiful operating system, but to get it you had to buy our...
1 tag
Easily delete files that won't get trashed in OS X
Isn't it annoying when sometimes files won't just get flushed along with everything else when you're emptying the trash in OS X? It says that they are in use, even if you're sure nothing is using it? One solution is to log out and then try again, but a quicker one is: Launch Terminal (/Applications/Utilities/Terminal.app) Type rm -r ~/.Trash/<filename> TIP: use the...
2 tags
If your SuperDrive is not working anymore in... →
I was already preparing myself to go the closest Apple Center for repairing. Here are the step to fix the issue yourself: Open System Preferences > CDs and DVDs Change all the options and revert them back. Now your drive should work fine.
Nice Lion Touch: Swipe for Dock Exposé →
finermac: Steve Lyb discovered a handy multi-touch gesture for quickly triggering OS X's Exposé feature to focus on the open windows of a specific app, instead of all open windows. Simply swipe down on the docked apps.
2 tags
2 tags
Sumatra PDF →
I was sick of Adobe Reader so I searched for a better alternative on alternativeto.net This one is definitely worth it: blazing fast, super simple. EDIT: Nevertheless, I had to do this using #C0C0C0 as -bgcolor.
2 tags
March of the Penguin: Ars looks back at 20 years... →
"Linux and the Internet have together changed human civilization more than any other pair of inventions." Eben Moglen
2 tags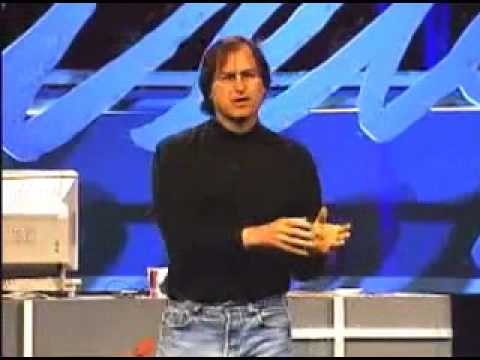 1 tag
Steve Jobs' Patents →
3 tags
Icon Ambulance (by Vic Gundotra) →
One Sunday morning, January 6th, 2008 I was attending religious services when my cell phone vibrated. As discreetly as possible, I checked the phone and noticed that my phone said "Caller ID unknown". I choose to ignore. After services, as I was walking to my car with my family, I checked my cell phone messages. The message left was from Steve Jobs. "Vic, can you call me at...
Bash on Balls →
This is a fully-featured web platform for everyone's favorite scripting language: bash. Because, you know, we can. Love the Ruby reference.
5 tags
OSX is the most expensive operating system
The title of this post might sound fatuous to you. The latest update to the Mac operating system, OSX Lion costs only $29, that compared to the main commercial competitor is over seven times cheaper than the full-fledged version. But when I think of the people I know, my thinking becomes very simple: to be able to buy OS X Lion, you need first and foremost a Mac… either a MacBook, an iMac, a Mac...
5 tags
5 tags
4 tags
What is Google+?
What is Google+ for you? (for non geeks) So you you've been invited to the new thing. Now what? In brief, Google+ is a social network. You have a set of contacts, and ways to communicate and share your stuff. Basically like Facebook, right? Well, to make this easier, let's see what Google+ is different from Facebook: It's simply done better. There are no «Likes». There is +1. You can +1 posts...
Do Nothing For 2 Minutes →
2 tags
9 tags
iWork '11? Maybe with (and only with) OS X Lion...
(This post is written on my personal assumptions and I premise that I did not personally try the Developer Preview of OS X Lion) Rumors reported that Apple already finished developing the new version of iWork apps: Pages, Number and Keynote. It was also rumored that Apple would release the new suite alongside the Mac App Store. I bet Apple will silently release the long awaited new version of the...
1 tag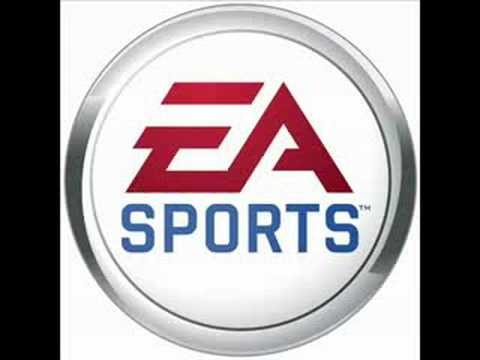 Dropp (and the rise of "MicroSocial") →
minimalmac: Dropp is a new iPhone app that allows one to leave location based notes and photos for friends anyplace in the world. I've been beta testing it for a few weeks now and it's well designed and opens up some interesting ideas and possibilities. I consider it a part of a growing trend I'm henceforth dubbing MicroSocial. In this trend, social network technology becomes closer, highly...
Put your Mac to sleep with the Apple Remote
finermac: You can quickly sleep any Mac sporting an IR receiver (the MacBook Air, for example, does not have one) by holding down the Play/Pause button on an Apple Remote.
19 tags
Just What Is Needed.
These days I had the task to setup an old PC of mine, so that it could be given to a friend's family, whose needs are common and simple. Generally all the job is done in the browser these days, but maybe they need to edit a picture or a video once in a while, or compose and modify documents. So, I jot down a list of basic functionalities and personal favorites in each area of Windows PC...
2 tags
A Guide To Facebook's Privacy Features →
gdgtgirl: Facebook has never been known to set the default privacy setting in accord with most of it's users' preferences. If you're not sure what your privacy setting are, this guide will help walk you through the important bits. (Again, courtesy of Mashable - my favorite tech news resource IN THE WORLD.)
6 tags
Lion features: Low-power wake →
From Apple's website OS X Lion feature page: In OS X Lion, your Mac can wake up for services such as file sharing, backup, and more without the need to turn on the monitor or attached USB devices. I thought this was worth sharing, since I haven't read it anywhere so far.
3 tags
"Sleep is precious to me. I'm very disappointed if I don't go to bed..."
– The Way I Work: David Karp of Tumblr. I wish I could agree on the first part. I totally agree with the second, though. Feels dorky.
2 tags
One of those Facebook rumors: contacts phonebook
People are always ready to shout in anger against Facebook's privacy policies, and most of the times they are right. For once, I'd like to be defend Facebook in what seems to be a misinterpretation of what people perceive of Facebook service, while condemning Facebook's behavior in executing that service. Some are arguing that Facebook published everybody's phone numbers,...
4 tags
Ode to Time Machine™
Sometimes, people happen to overlook some of the greatest and most useful tools that they have in our hands. I believe that one of these is Apple's Time Machine™, and its ability to not only backup files and search through them, but to restore a whole system. If this doesn't click to you, listen to my story: I had some issues on my MacBook, some UI freezing of all the graphical...
6 tags
Setting up a NAS as a Time Capsule
To whom it may concern, if you want to set up your LaCie NAS as a Time Capsule, or any Network-Attached Storage that supports such technology, here are some tips from my personal experience. They will be valid for any network storage, just think of them as best practices, not as procedures to follow. Set up a dedicated "share" (sharepoint) for backup. You can call it whatever you...
Why Do We Procrastinate?
fakescience:
7 tags
4 tags
Mac OS X 10.7 Lion Wallpapers →
A new collection of gorgeous pictures that are included the dev preview of the newest breed of Mac OS X. Here's a link to download them all.
3 tags
"The internet, is becoming this thing, where it's just people, trying to become..."
– Merlin Mann, in his video announcement of the Inbox Zero book, August 18, 2009. The amount of content online continues to grow, and it shows no signs of stopping. So when you contribute, it's important to contribute — to provide something of value — not merely to add and recycle carelessly.
3 tags
Portal 2 level design & The Impossible Space
ALERT – This post contains spoilers to the game. So, don't read if you don't care about the awesomeness of this feature. I'm serious. It's awesome. After completing the game, I started it again with the commentary on. In one of the first levels of Chapter 1, one comment by developer Eric Tams says: […] When we started the project making any big structural change in...
3 tags
lawsuit against in-app purchases?
It's funny, I realized today that two months ago I have written a post about the topic that in these days is being covered everywhere in the tech blogs: Lodsys threat of lawsuit against indie iOS developers. Basically, the idea of distributing an app for free, which has the possibility to sell a premium paid version of itself from within itself (the in-app purchase mechanism) is a patented...
3 tags
Ubuntu 11.04 installed on a SD card on a eeepc
My dad used to have a Asus eee PC, the 4G model with only 4 gigabytes of internal memory. Quite little for a decent usage. It had Ubuntu 10.4, and it struggled everytime it needed a apt-get upgrade. Since he wants to lend it to a friend, I wanted to update it to 11.04. In doing so, I had to install the OS on a 8GB SD card. During the install process, it was enough to create a ext4 partition on...
3 tags